LITTLESHOWS AWARDS 2014
Winner
Littleshows Short Film Award 2014 - are some of the best shorts that have won major awards. Congrats
See More
LITTLESHOWS AWARD '14 EXCITING EVENTS
Catch all their Live Performance only at Isun India Littleshows Awards 2014.
Event Venue :- Sir Mutha Venkatasubba Rao Concert Hall,Chetpet,Chennai,India
Date & Time :- 22 June 2014, 5 PM
Entry :- Passes Only

LITTLESHOWS AWARD '14 PRO Mr. Nikil Murugan
LittleShows is extremely delighted to have Mr. Nikil Murugan as its "Public Relations Officer" in conducting LittleShows Awards 2014.
Nikil Murugan is one of the best PRO in Kollywood 24X7 and he is the media manager of Padmashree Dr. Kamal Haasan Sir.
LITTLESHOWS AWARD '14 - MEDIA & MAGAZINE Partner
We are happy to announce that now we are associated with India's one of the largest media news portal Galatta.com as our MEDIA & MAGAZINE Partner for the Grand LittleShows Awards 2014.
LITTLESHOWS AWARD '14 Online Partner
We are delighted to be associated with Spy Media as our Online Partner for the grand LittleShows Awards 2014.
LITTLESHOWS AWARD '14 - Award Category
Hi short filmers ! Today we are revealing the category of awards. This year we have included four new awards. Register your short film now and grab an opportunity to win the awards.
Celebrities
Celebrities share their thoughts on #Littleshows vision to Create,Share and Connect Short films and recognizing young talents.
Littleshows Awards 2014-Teaser 1
Littleshows Awards is Exclusively for upcoming short film Talents.The Award gives them an recogonition to the world.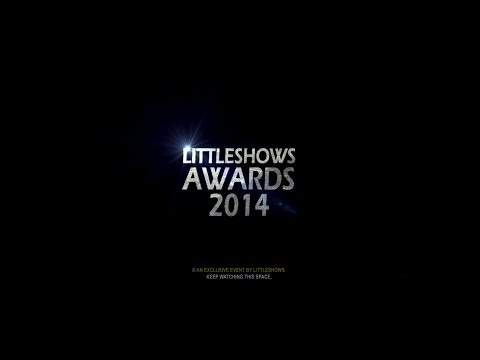 The Begining
LITTLE SHOWS AWARDS 2014
Teaser 1
Begining